The American Advertising Federation Black Hills will honor business woman and entrepreneur Dawn Claymore, of Midwest Marketing, winner of the group's 2017 Silver Medal, during a luncheon and ceremony on Tuesday, April 11, at the Dahl Arts Center.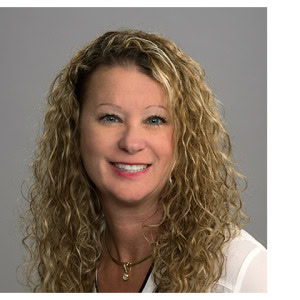 Dawn was raised in Wisconsin. After graduating college with 3 degrees in marketing, she joined Lee Enterprises in their Classified Sales department. She quickly advanced, working for 3 of their newspapers in Wisconsin, Minnesota, and South Dakota. In 1998, Dawn became the in-house advertising agency for McKie Automotive. She worked through many acquisitions and at one-point marketing 16 different franchises and businesses under the umbrella.
In 2005, Dawn pursued her dream of owning her own advertising agency. Her first client was the automotive company she was working for, what a compliment that was. Her company grew quickly as did the change in the marketing landscape. Dawn has continued to lead her company to be on the forefront of technology. Midwest Marketing led the digital media front by becoming the first Inbound Certified Company in South Dakota and has received many awards for their work.
Claymore and her business have been honored as the 2015 SD CEO Business Team of the Year, the 2016 South Dakota SBA Woman-Owned Small Business of the Year and she was featured as one of Prairie Business Magazine's Top 25 Woman in Business in 2016.
She believes strongly in donating her time and money to many area non-profits. Currently Dawn is the Secretary of the Rapid City Rush Foundation. She has also served on several other boards including the Black Hills Works Foundation, she was the Marketing Chair and Day of Caring Co-Chair for United Way, she served 8 years on the Youth & Family Services Board, and was instrumental in The Light the Night initiative. She also was the "first woman" appointed board member on the Rapid City Chamber Diplomats Committee. In the late 90's she was very active in The Black Hills Homebuilders where she earned two Associate of the Year Awards, served as Associates Council Committee Chairman and also served as Public Relations Chair for the State Homebuilders organization. A strong part of Midwest Marketing philosophy is to give back by assisting non-profits with their marketing through donating or providing non-profit rates for area organizations.